DISCOVER EXPERIENCE OF RIVERVIEW RESIDENCE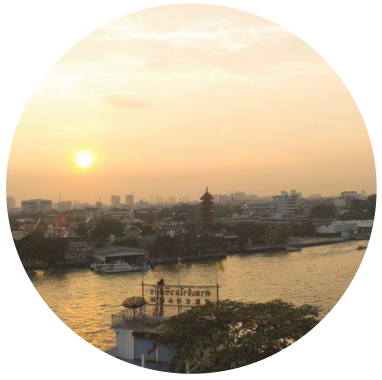 In the early 1980's a young architect found a plot of land right in the heart of
Chinatown's Talad Noi. He and his builders carried brick by brick through the small lane, it was an utmost endeavor job, it took sweat and tears until this 8th stories guesthouse was constructed and able to perch in the sky, boosted as one of the very first guesthouse established by Bangkok's Chao Praya River.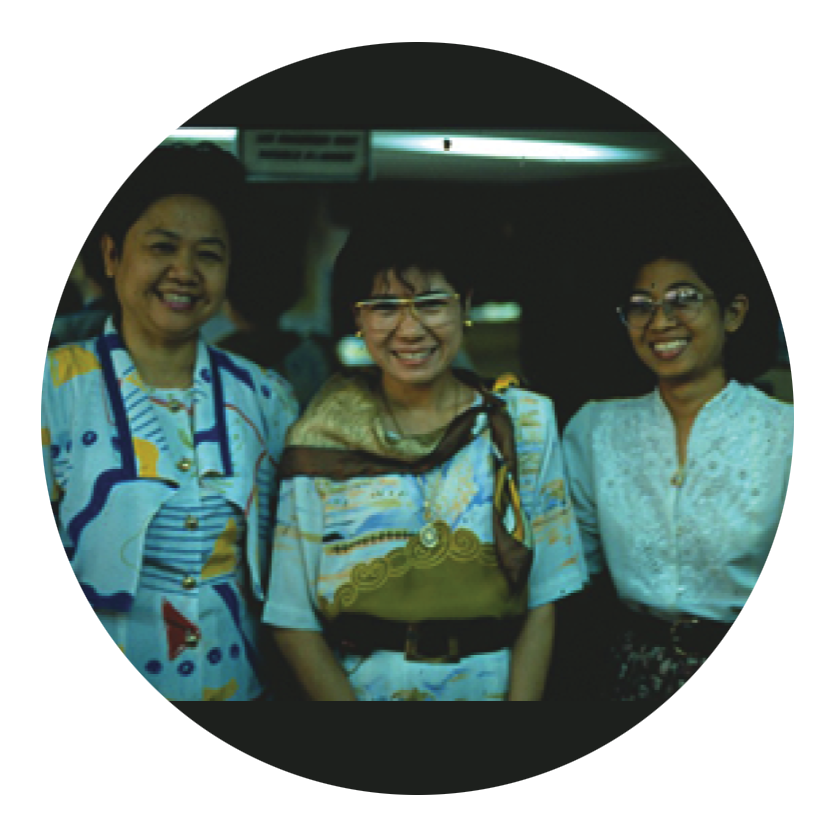 It was not until Prof. Phairin Petchclai, aka. Pi Yai, Ph.D, who was then a manager in Thailand's top pharmaceutical company and a university lecturer, came into management to bring this place alive. River View Guest House started to gain its reputation through time as a place with the best view and homely atmosphere.
"Your home away from home." That was her motto every time she greets the guests. Her warmth smile and her lively laugh have always been memorable by our beloved guests. Today, Pi Yai, though not often seen around the guesthouse. She has retired from routine job but participates in countless of charity works and takes position as associated judge in several courts.
ALONG CAME THE LONELY PLANET
One fine day, so the story continue, Mr. Joe Coming, respected writer of The Lonely Planet Thailand Edition, went on the boat trip through Chao Praya River, an 8-story-building has caught his eyes, he then got off from the boat and walked through small alley of Talad Noi,
like a miracle he found us. Later River View Guest House was listed for the first time in
The Lonely Planet as a place to stay around Chinatown and riverside. Later by Annabel Hart, another Lonely Planet reviewer, we became Top 5 Author's Pick on

The Lonely Planet Online Edition. Long before Google Map existence, many guests have found us while they took a boat trip among the midst of density. It was "words of mouth" which make our name, far before Facebook, Booking.com, TripAdvisor and etc.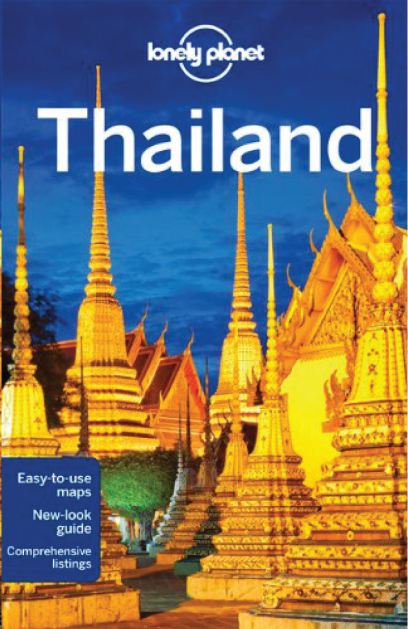 In the late 2000's, the two daughters of Prof. Phairin, a next generation, have taken the enterprise in hands and tried to shape the place up. River View Guest House finally has received series of renovations and upgrades, as she was so much needed.

All rooms were transformed into more functional and more modern design. Facilities such as en-suite shower and toilet were added into river view room. Interior designer helped brought up new concept into reality. Sweet Breeze is the most luxury room with terrace incorporated with river view. It was decorated with sweet color Thai style wood panel. Dragon Move is our second best, situated on lower floor, it has red and black color concepts to play with Chinese root around us…such few examples for you to explore.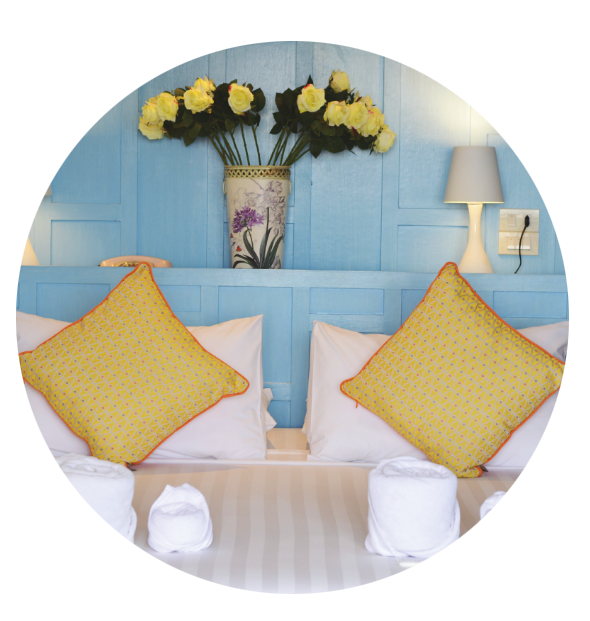 DISCOVER EXPERIENCE OF RIVERVIEW RESIDENCE
DISCOVER EXPERIENCE OF RIVERVIEW RESIDENCE
DISCOVER EXPERIENCE OF RIVERVIEW RESIDENCE
DISCOVER EXPERIENCE OF RIVERVIEW RESIDENCE
Paris wasn't built in a day, as French travellers would have said, we have gone through countless of transitions, the good and the bad, but it didn't stop us from walking forward through the ever-changing world.  

Ms. Benjapak or "Benny" or "Khun Oh" the younger sister, worked at this guest house since she was graduated from Chulalongkorn University. She worked directly with her family enterprise, from a receptionist
then moved up to the 8th floor to become a restaurateur. After 2 years she then took her chance to Paris to study MBA in International Hospitality Management with one of the most respected French-US business school of ESSEC-Cornell or IMHI (Promotion 2002). After IMHI, she spent 1 year in Sofitel Silom Bangkok, then spent 3 years in London with Blue Elephant Royal Thai Restaurant and Café Rouge a French Café & Bistro chain. "Khun Oh" often traveled across the continent between South of France and Bangkok to assist the reception and enjoy speaking French to our lovely French guests. She is now returned to Bangkok to be closer to her family and of course to "Salut" her guests.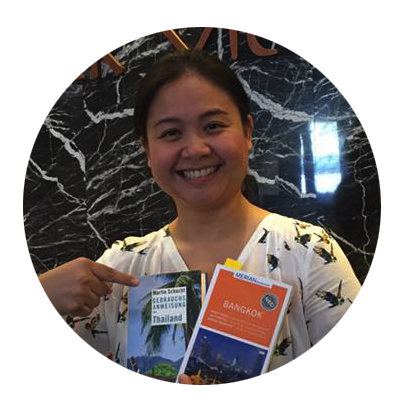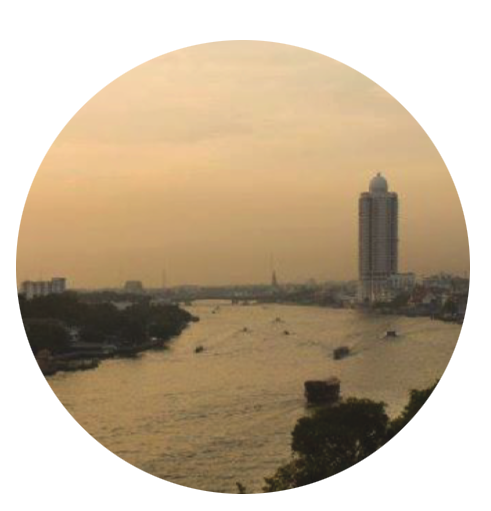 We found that our beloved guests are the most adventurous people in the world, (true!). You have extraordinary large hearts that are widely open to the adventure. For years and years, we know that we are not easy to find, but you have found us again and again. We know that as we are close to the river, we always have flood on October and November, the worst was last year 2011 that we were under the water for two months, still our guests have waded through the water from ankle-height, knee-height, or even waist-height to stay with us. Saying that it's a part of River View charm, we are always so happy to see you again and again.

Thank you for your support that made our hearts fulfilled. We are keeping the faith to move forward. 
The latest achievement as a product of hard work is the "River Vibe Restaurant & Bar", renovated since December 2011.  It completely changed the way our restaurant used to look like. River Vibe opens up the space to be closer to the river. A gigantic comfortable sofa bed offers relaxing space where guests and sit, read, and even sleep with the view. The rooftop terrace has been opened to the public and it became a place for chilling, sunbathing, sun setting, and beer zipping. River Vibe becomes the hotspot, a place to be, it has the best view, the best vibes, and it also gains reputation on its food and service. Our friendly and attentive staffs have been working so hard to make our guests happy. In 2016, River Vibe has won TripAdvisor Award of Excellence Service, reward for our hard work.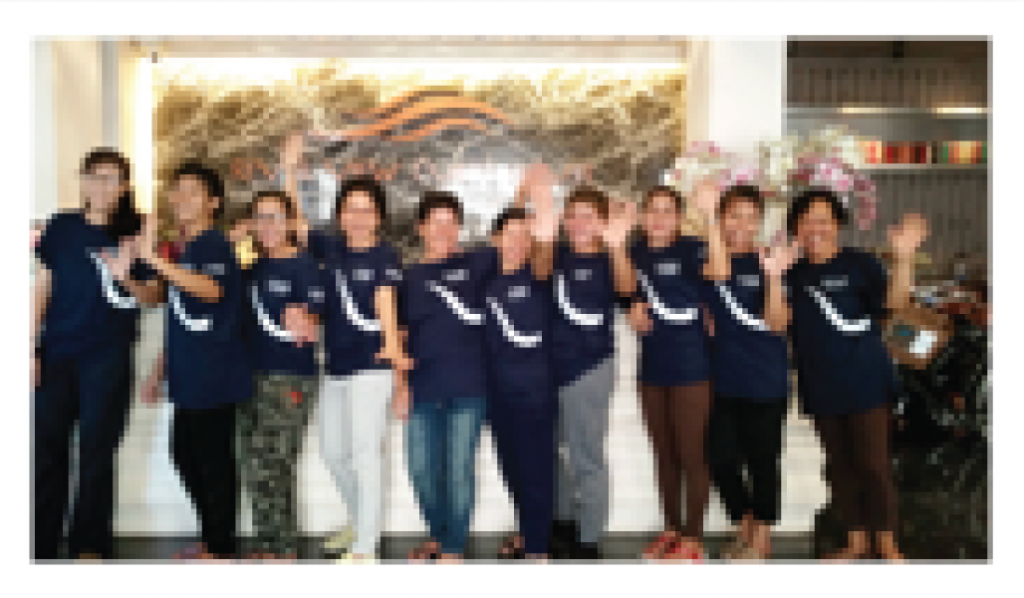 River View Guest House has never been a hotel, nor we ever want to become one. Our house is a family-run establishment, we treat our employee like our family, we welcome our guests like our friends, and we want you to feel homely as much as we can. We value our authenticity, honesty, and service by heart. The way we are looking in the future is to continue do what we enjoying the most, keep on delighting our guests. We want to offer you a chic-and-cool ambiance, a good view and a friendly service. We won't stop improving ourselves, as we know we always have lots of things to do.
RIVER VIEW GUEST HOUSE HASN'T BUILT IN ONE DAY,
BUT WE ARE ALL WORKING ON IT EVERY SINGLE DAY.