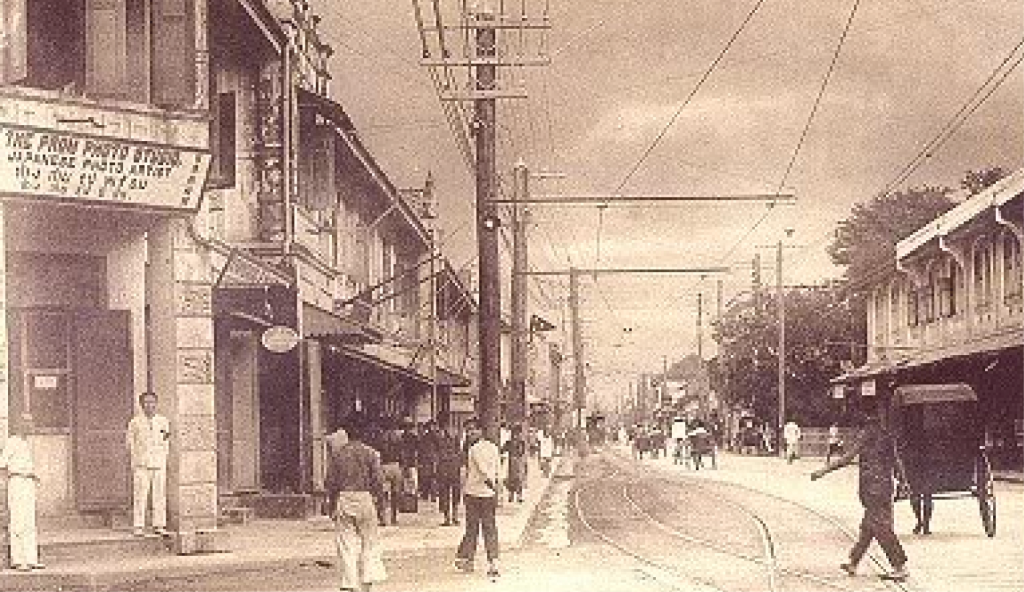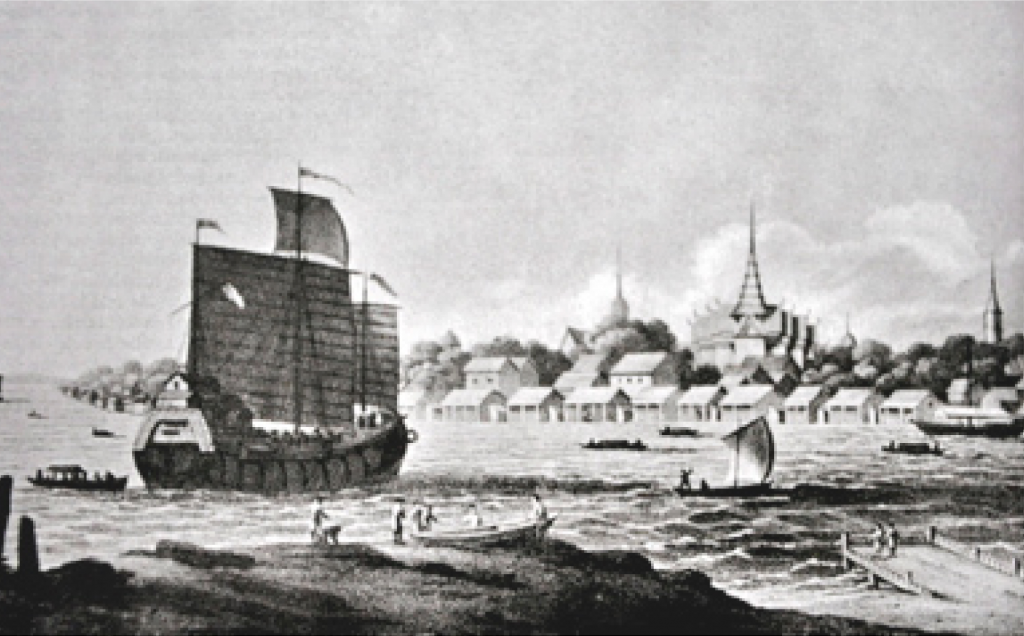 Talad Noi, is a part of Bangkok's Chinatown starts from behind Odean Circle, continue along Chareon Krung Road, and down to Marine Department. It is acclaimed as one of the oldest part of Bangkok. Talad means "fresh market" and Noi means "small".  It was named as a rather small market in comparison to the main Talad Gao, the larger market rooted in Yaowarat Road.

According to Professor Chareon Tanmahaphran from his document "A Walk Along Chao Praya River: In search for Chinese residence in Bangkok"

Dated back to King Phraphutayotfa, the first king of Chakriwong Dynasty, the king demanded his chief engineer to build a new capital around the already occupied area of Chinese merchants, called Wat Sam Pleum and Klong Sam Peng area. That's the beginning of Bangkok's Chinatown, where lifestyle, culture, languages, gastronomy, Chinese mansions, and roads, were gradually built.
DISCOVER EXPERIENCE OF RIVERVIEW GUEST HOUSE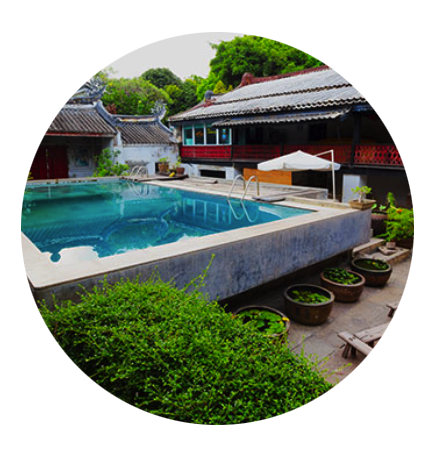 Talad Noi has been established for more than 200 years, it was the main port for International trading, allowed some Chinese family to become affluent in marine sector. Phra Apaiwanich (Chak), the owner of "Poseng" port, the Hokien Chinese family, the beginning of "Posayajinda" family, was one of the oldest family in Talad Noi area. "Poseng" port of Phra Apaiwanich (Chak) flourished since King Rama II era, so as the King gave him a piece of land to build Chinese Mansion called "So Heng Tai" that we can see until today.

At the high of "Poseng" port, so the area of Talad Noi's expanded from Sampeng Area. It became condensed community where was the largest job market in Bangkok. You can found Taejew, Hokkien, Hailam, and Kae chinese spoke all over the area. Also some Christian Catholic Chinese came to gather around "Kalwa" Rosary Church.
After the Bowring Treaty, which leaded to free trade between European and Thailand, came the prosperous in Bangkok's economy. King Rama IV had decided to build Pradoongkrungkasem Canal and Chareon Krung Road as channel to transport merchandises from Talad Noi Area throughout Bangkok. However, the new development caused the decline in "Poseng" port, but created new residential area along the canal and Charoen Krung Road. Local business such as "Soon Hui Ho" drugstore, the Ice Factory, the cold room, the soda factory, and variety of French and German factories built along these areas.

Labor forces that work in that small industrial area were living in Talad Noi Area. They later earned themselves small businesses in Talad Noi area. Talad Noi areas become the center of "Sieng Gong" or second hand car engine hub.